For English Visitors
I thank that you visited my Web site. Simultaneously, I have to apologize for this site being written in Japanese to you.
---
Two illustrations displayed on "Quick Start" of CorelDRAW Graphics Suite X4 are my works.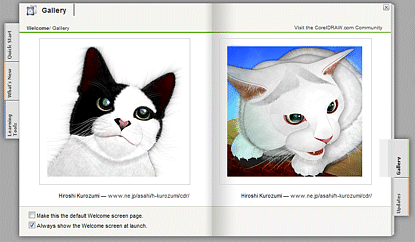 Then, I created these English pages, in order to introduce other works of mine. If it is a picture, I will think that you enjoy yourself irrespective of language.
All the illustrations presented here were created by CorelDRAW and PHOTO-PAINT.